Season 17, Episode 14: Brew Session (Shining Shoal) + Lord of the Rings First Look
Podcast: Play in new window | Download
Shining Shoal is well on its way to becoming a Modern staple. It provides massive swings in a red-heavy metagame and generally terrorizes the combat step against creature decks. It is also one of the trickier cards in the format, both in understanding its niche interactions and in finding the correct shell to harness its power.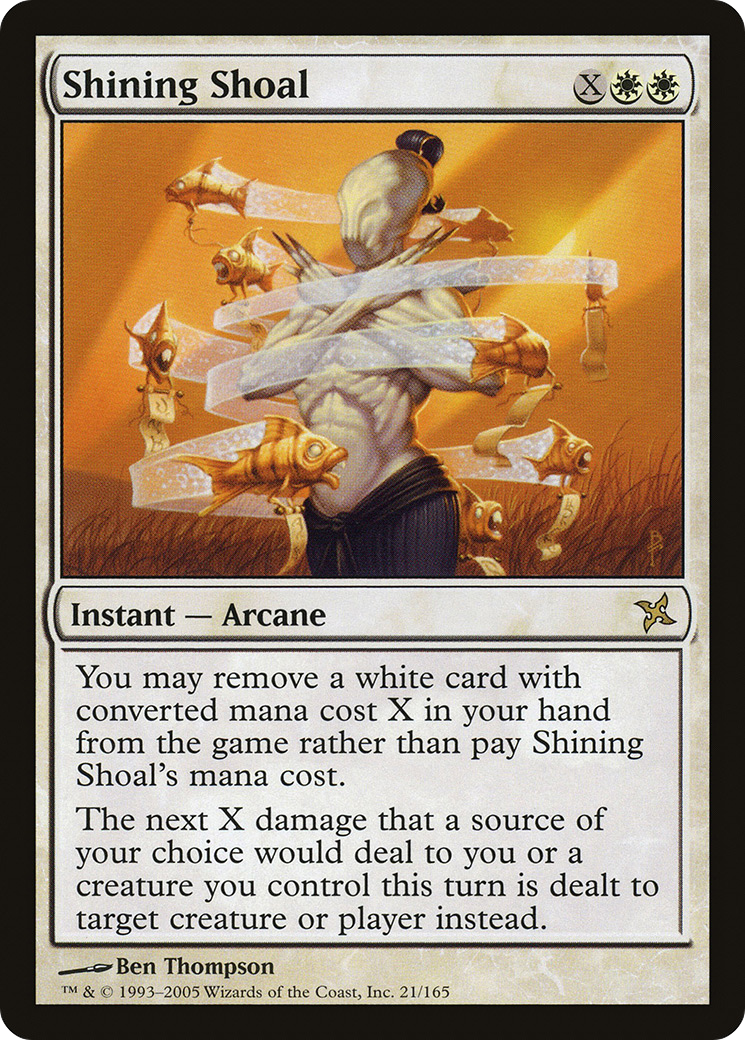 Today on Faithless Brewing we welcome special guest Lawson Zandi (Zanman on MTGO) who has played some 50 leagues with Shining Shoal in various configurations, stacking up trophies in the process. Lawson explains the strengths and weaknesses of the original Shining Humans list with Chancellor of the Annex, the transition to Hatebears and Taxes strategies using Ondu Inversion, and the possibilities of Leyline Binding in a "5 color Mono White" manabase.
We also take a first look at The One Ring (which one co-host describes as "the most powerful planeswalker legal in Modern") and track new developments with Atraxa, Grand Unifier.
---
---
Timestamps
[2:45] Q&A with Lawson Zandi
[6:55] Housekeeping
[7:33] Lord of the Rings First Look
[9:48] Gandalf the Grey
[14:13] The One Ring
[20:47] The 2023 Hunter Burton Memorial Open
[24:22] Brew Session: Shining Shoal
[35:30] Shining Humans by Hank the Obese
[44:07] UW Shoal Hatebears by Zanman
[50:47] Mono White Ponza by Zanman
[59:18] 5c Mono White Stoneblade by Zanman
[1:09:00] The future of Shining Shoal
[1:12:34] Dan's pick: Neoform Atraxa
[1:16:53] Lawson's pick: Atraxa Goryo's
More from Lawson: https://faithlessbrewing.podbean.com/e/wild-modern-with-lawson-zandi/